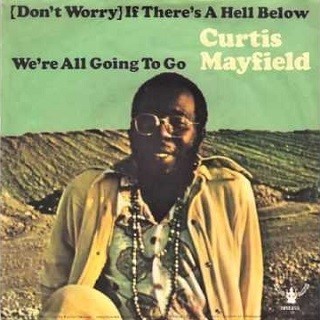 41
Curtis Mayfield
If there's a hell below [12 inch] (1970)
Curtis Mayfield (June 3, 1942 – December 26, 1999) was an American soul, funk and rhythm and blues, singer-songwriter and guitarist from Chicago, Illinois.

Mayfield is probably best known for his anthemic music with The Impressions and for the soundtrack to the blaxploitation film Superfly.

Perhaps because he didn't cross over to the pop audience as heavily as Motown's stars, it may be that the scope of Curtis Mayfield's talents and contributions have yet to be fully recognized.