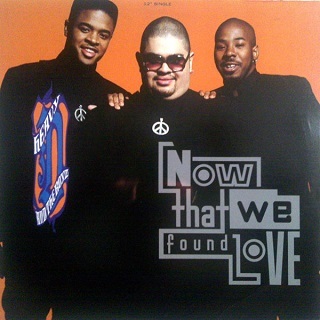 163
Heavy D. & The Boyz
Now that we found love again [Remix] (1991)
Heavy D & the Boyz was an American hip hop group led by Heavy D. The Boyz were G-Whiz (born Glen Parrish), "Trouble" T. Roy (born Troy Dixon), and DJ Eddie F (born Edward Ferrell). The group maintained a sizable audience in the United States through most of the 1990s.



History

Heavy D was born Dwight Errington Myers on 24 May 1967 in Jamaica. His family moved to Mount Vernon, New York when he was a young child.



Heavy D & the Boyz were the first group signed to Uptown Records; their debut, Living Large, was released in 1987 (see 1987 in music).