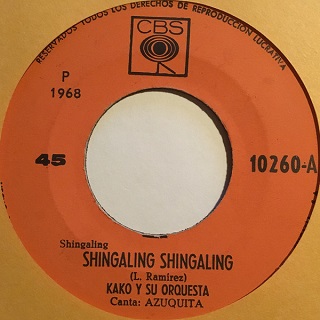 185
Kako & His Orchestra
Shingaling shingaling (1968)
Kako, whose real name was Francisco Bastar, was born in Peurto Rico in 1936. He worked as a dancer on the island before Turning instead to the timbales and other percussive instruments.



Kako was a versatile and respected percussionist who played and recorded with artists such as Tito Puente, Azuquita, Menique and Jerry Williams.



He died in July 1994 whilst serving a sentence in a Texas prison.