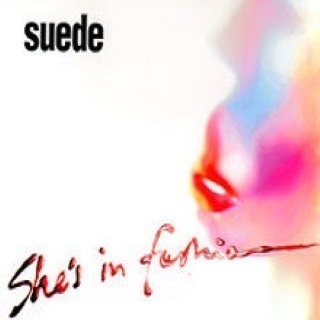 255
Suede
She's in fashion (1999)

There are at least two artists which have used this name
1. A popular alternative rock band from the United Kingdom
2. A lounge singer from the United States

1. Suede (or The London Suede in the United States, although they were often called by their original name by fans in that country) are an English rock band of the 1990s and early 2000s that helped start the Britpop musical movement. Through their several incarnations, they were able to consistently put out albums that charted well, while still holding the respect of critics.